I was catching up with my podcast listening and in a Ghost Army Podcast, the guys were expressing a desire for someone to bring some Ethiopians to an event. Hearing that made me think that it would be worthwhile to show some of mine here given that I don't do facebook or other social media. I'm not the best painter, historian or photographer so set your expectations accordingly.
In shammas with rifles.
Regulars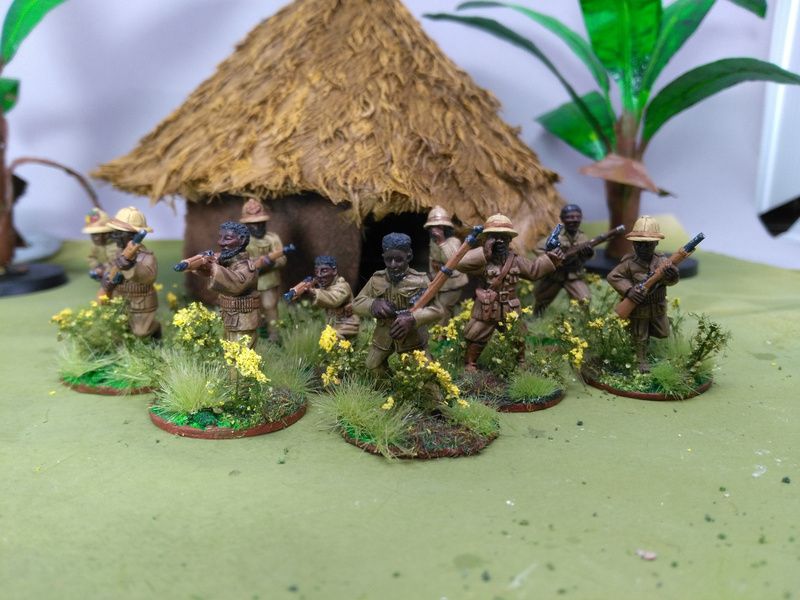 Imperial Guard (color basically taken from CIV 5)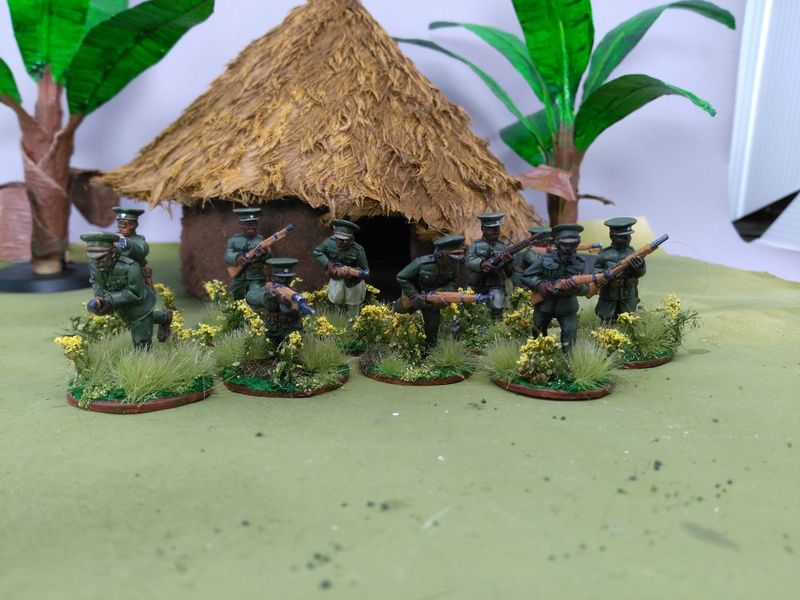 In shammas with hand weapons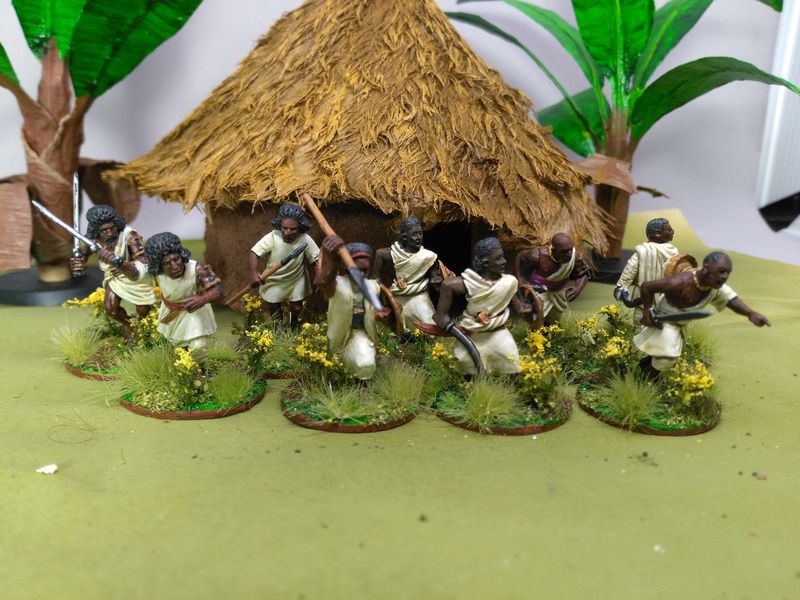 Harar Guard (Fictitious probably closer to Italian askari in older or dress uniforms. Slightly modded Zoauves, obviously)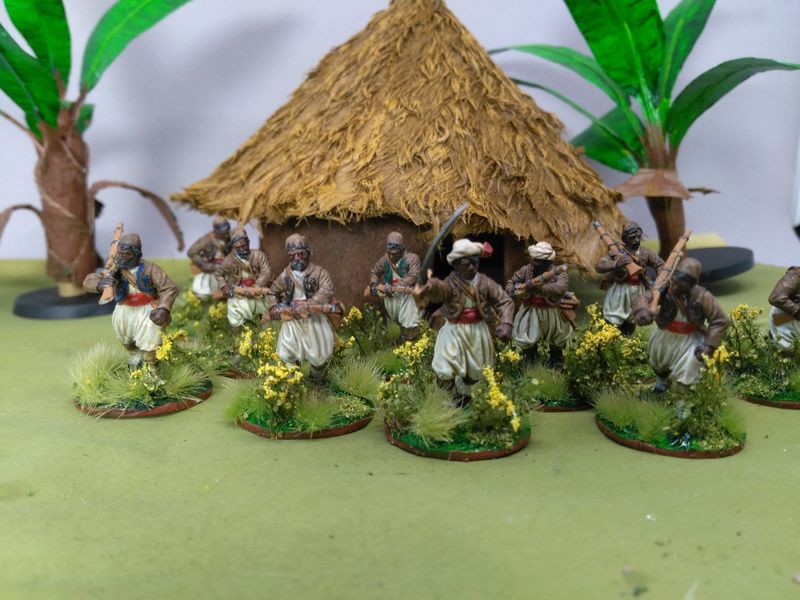 The basing come from this novel. Apparently they come out right after the rainy season.
I've got a few weapons's crews that I need to photgraph, some cavalry and minis that need basing and yet more that need painting.