So me and my friend Hangfire decided we'd play a quick game the other night.
I was using my British Paras (MG)
HQ (2 Piats and Bagpiper)
2 Airlanding platoons
2 section mortar platoon
1 section HMG platoon
Recce
Engineers
4 6Pdrs
3 6Pdrs
Full airlanding light battery with medium support
FJ
VDH with 4 trap teams
3 Full FJ platoons
Pak 40's
Stuhs
Mortars
We rolled mission and had Cauldron, with the FJ defending. He deployed 2 platoons of infantry on the objectives, with the mortars at the back - he elected not to use his ambush.
I got some good deployment rolls, being able to place all my artillery in one area, with one para platoon and the recce (dismounted) with them and the engineers on the far side.
Dave started, and managed to range with his mortars on my paras, however he only hit 2 teams and they both saved. He also revealed three trap teams but none did any damage.
For my turn one, another para platoon arrived and promptly assaulted a trap team. Meanwhile the artillery managed to pin the platoon on the objective nearest the para platoon, who managed to kill a couple of the FJ with an assault. The engineers hit VDH who was hiding at the back, losing one team to defensive fire.
For turn 2 Dave tried to counter attack vs the paras but was unsuccessful, but the mortars and other FJ platoon did damage the engineers and pin them.
The engineers failed to unpin so dug in. The all guns repeat did a lot of damage to the FJ, who were then pretty much wiped out by the paras. Meanwhile some mortars arrived from reserve and set up.
Dave got his STuhs arrive turn three shooting and missing the artillery, he maneuvered to try and fire at the engineers, but they survive unscathed.
The 6 pdrs arriving from reserve managed to destroy one stuh, whilst the para mopped up the FJ and mortarts, leaving the engineer to move out.
Turn 4 Dave had the other FJ platoon arrive, his STuh's assaulted the artillery killing 2, and the FJ tried to assault the 6PDrs. His remaining FJ platoon on the objective tried to assault the engineers but were pinned by defensive fire.
With no chance of holding either objective conceded.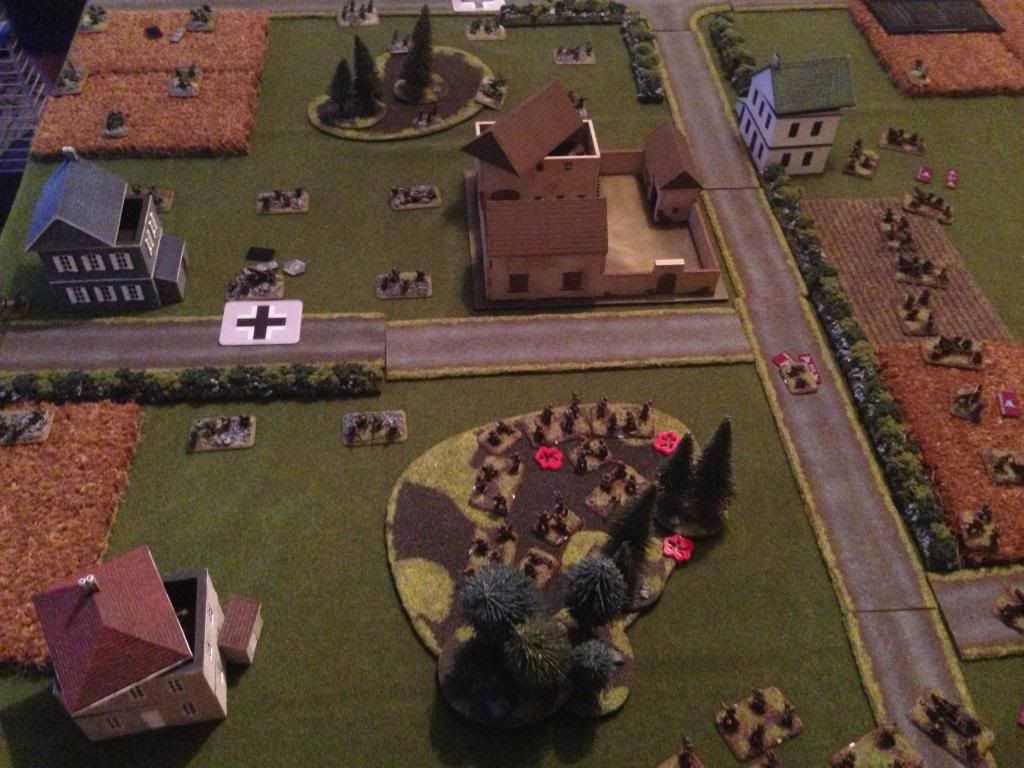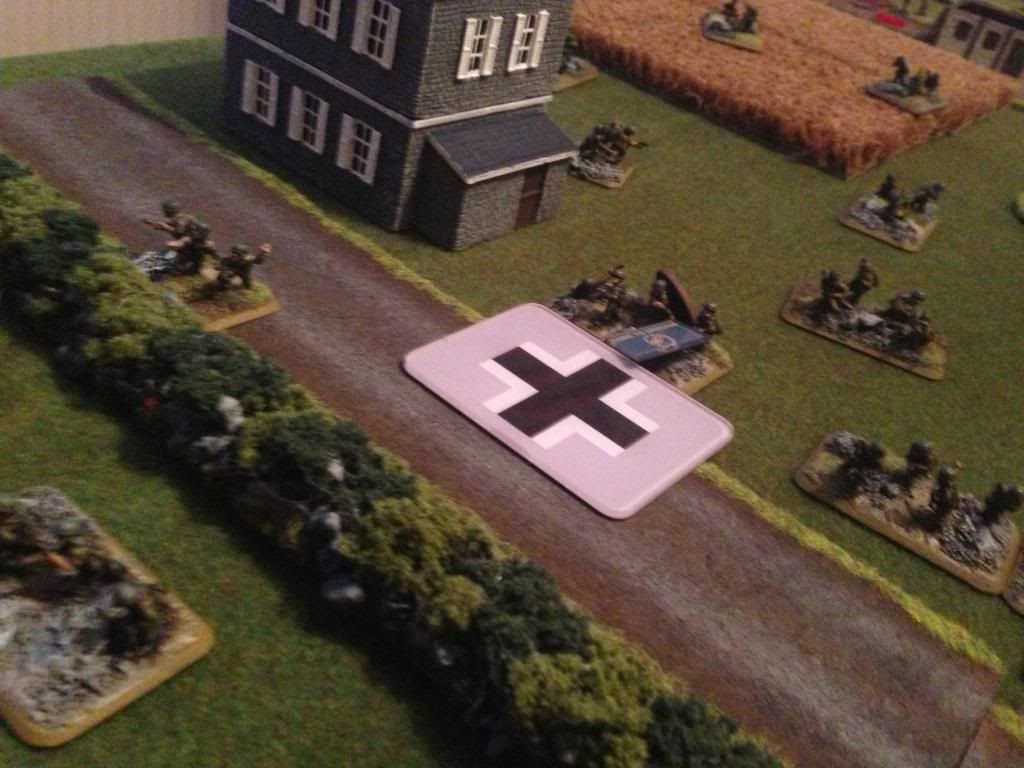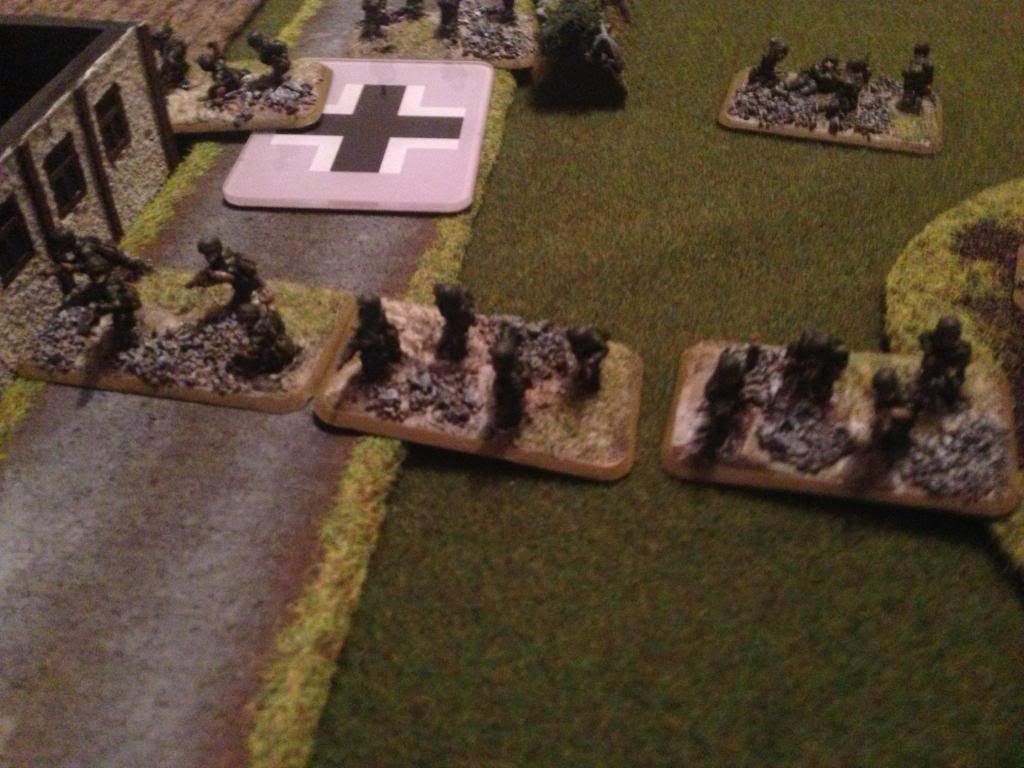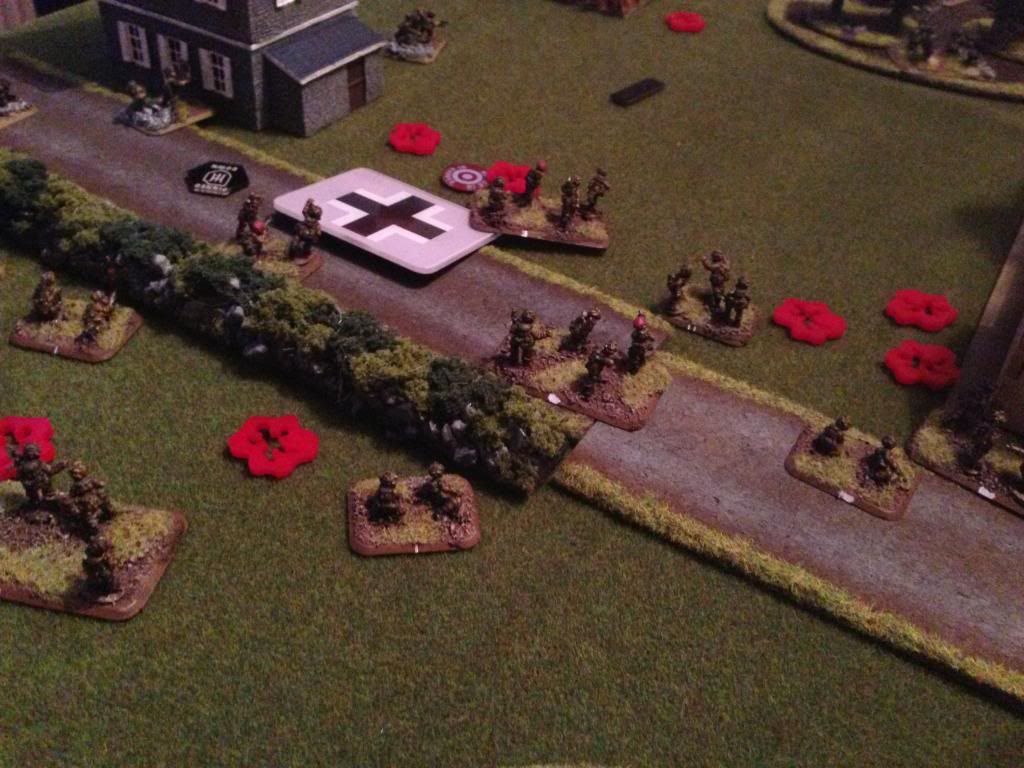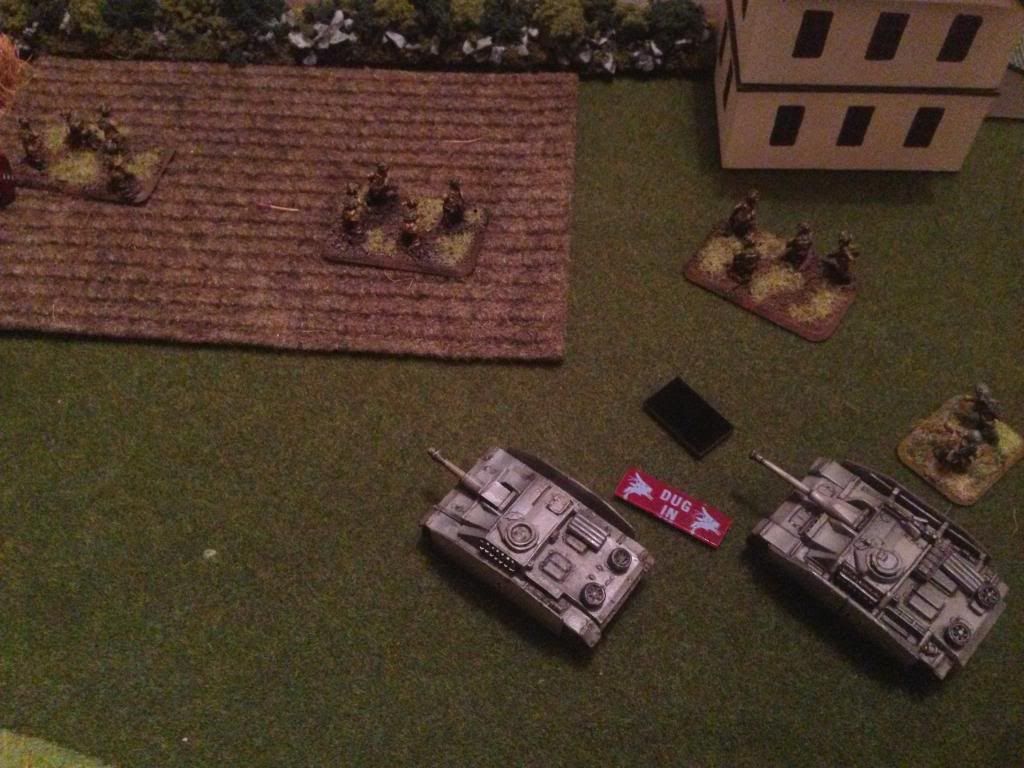 _________________
If you like FoW check out
http://breakthroughassault.blogspot.co.uk/
Current projects
UAR tanks
Finnish EW tanks