Or more accurately - the most complext build yet...
Centurion Mk3 / Mk5 (with/without fume extractor)
Australian Mk5/1 (with optional extra stowage and extended fuel tank)
AVRE Mk5 (with 165mm demo gun, fascine carrier and dozerblade)
FV4005 (couldn't resist the dog-kennel mounted 183mm ...)
Monowheel trailer (Because it's silly)
Most of the work is done just a few bits to go.
Jeff of Die Waffenkammer will be taking this beast on once it's done.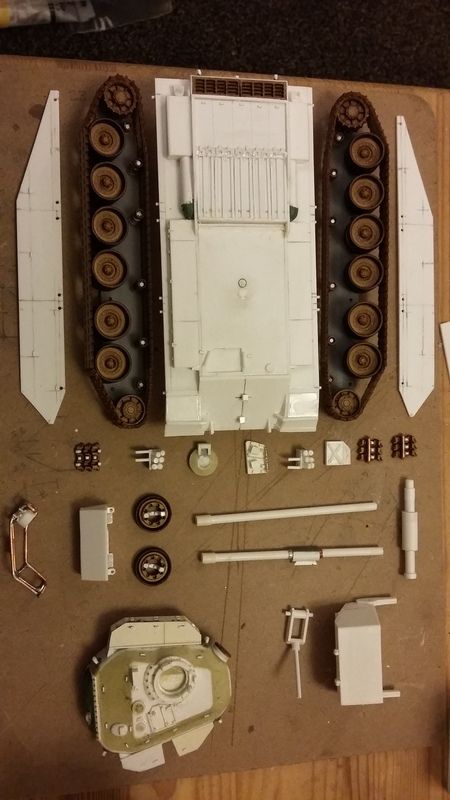 The central row from Left-Right: Turret track stowage, smoke discharger, cupola hatch, Driver's hatch, smoke discharger, glacis stowage box, Glacis track stowagex2
Next row: Turret basket with searchlight, extended fuel tank, Glacis roadwheels, straight barrel 17/20pdr, fume extracotr barrel with canister vanes, 165mm demolition gun
The bits bottom right are the start of the monowheel trailer.