the big problem is that your vehicles are inaccurate for Free french in Syria and later ... they are quite perfect for Vichy forces ...
If you want to play vichy forces , you can field the laffly 80 armoured car , senegaleses in trousers , and legionnaires without problem, ( but no Boys ATR ), you can field the old renault FT tanks too , but no SMG dor the legion , and no white kepi for the artillerymen ( with the 105mm gun ) .
If you want to play Free french,
you can field senegaleses in african dress ( but without the Boys ATR )

legionnaires in short ( such as the Perry ones )
Marine Bataillon british 8th army equipment and weapons ( with wolesley helmet and Boys ATR ! )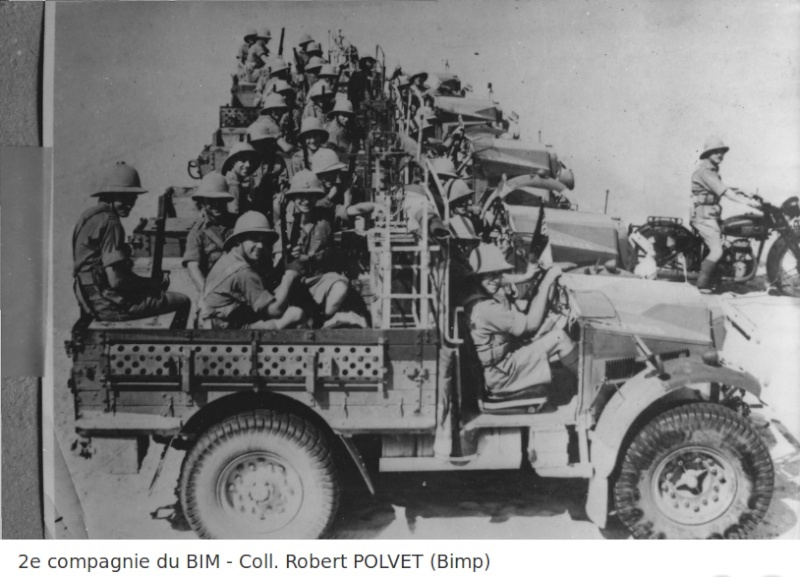 2 75mm guns with european artillery crew ( adrian helmet , NCO in kepi )
some Hotchkiss H39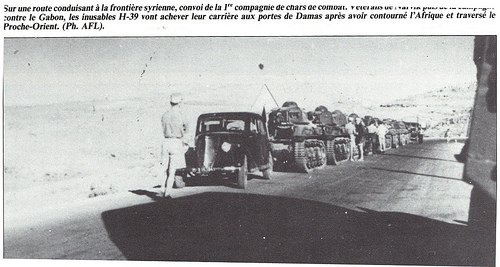 you can find a video of the free french advance to syria here :
advance to syria
about the Boys ATR, only a few were issued to French units in may-june 1940 , on the western front , to some recce units .
so no chance to see one in service in syria !
_________________
chef, chef, y a comme un problème ...