Yup, it just works as one model, but it's a great opportunity to make your warlord stand out a little (or more than a little.
). It just looks nice and gives your leader the required fanciness.
Back when I did my own Saga Anglo-Saxons I chose a 60mm base to take the fanciness as far as possible.
Comfortably fits the warlord, a flag bearer, a horn-tooter and The Jesus.
For a warband of Franks I recently did I used a 40mm round base on which I could just fit the warlord on horse and a flag bearer. Good enough for a warlord.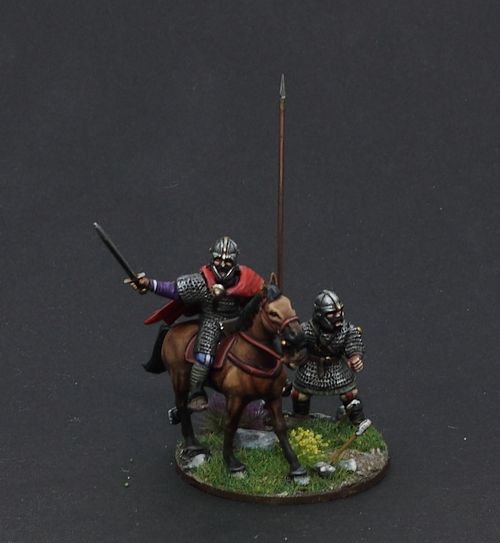 [still WIP]
I strongly suggest using a more fancy base for your warlord. It really only has a cosmetic impact, but it just looks really cool.